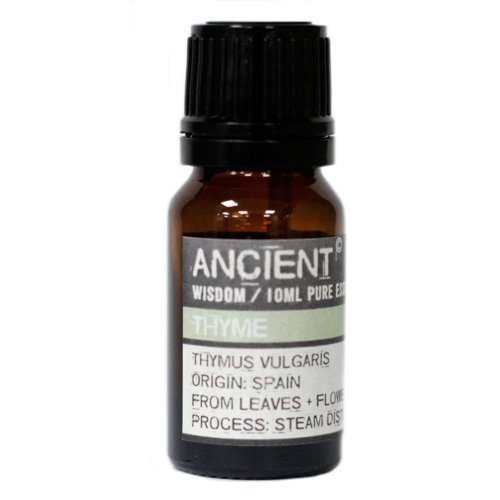 Thyme oil stands out for its antibacterial, antispasmodic, antirheumatic, expectorant and calming properties, as well as being a natural antiseptic.

It has traditionally been used to stimulate the mind, strengthen memory and concentration, and calm nerves.


Warning
You should not use it directly on the skin, we recommend diluting it first in a carrier oil (olive or almond). Before using it, it should be tested on a small area of skin to rule out any allergies.

It should also be kept away from babies and young children.


Note. Always consult a specialist if you want to use an essential oil as a remedy or therapy.
Discover more products in our store.
This product is related to those categories.