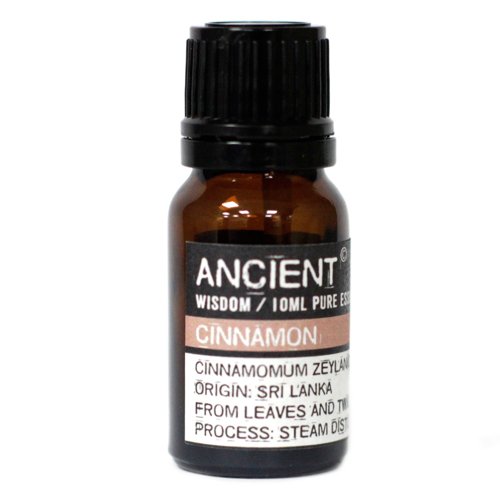 Cinnamon oil is used as an additive in soaps and as a flavoring. In aromatherapy activities, apart from perfuming a space, it is also applied topically (we recommend diluting it in a softer essential oil or in a cream, lotion or shampoo).

It can be helpful in relieving stress after a long and tiring day. Also to relieve sore muscles and joints. Cinnamon oil has an antispasmodic effect and can reduce drowsiness. Sprinkled with a sprayer will help reduce chest congestion.


Warning
If you want to apply it topically, we recommend mixing it with carrier oils such as coconut oil, olive oil or almond oil. Make sure you do not have any allergic reactions before using it. Breastfeeding mothers and pregnant women should avoid using the oil.


Note. Always consult a specialist if you want to use an essential oil as a remedy or therapy.
Discover more products in our store.
This product is related to those categories.