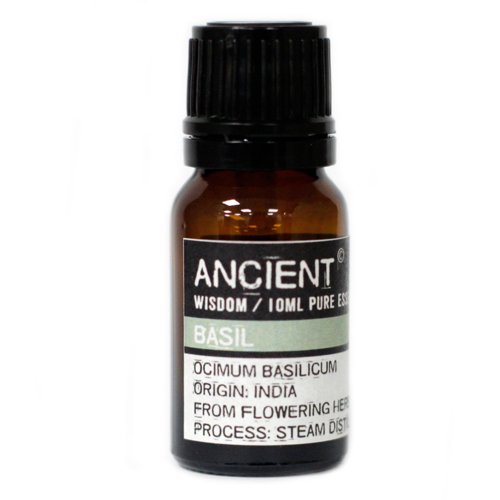 Basil oil has traditionally been used to treat nausea, vomiting, indigestion, colds, respiratory problems and diabetes, among other ailments. We also know that it has a high content of vitamins and minerals.

Basil oil has diaphoretic, stimulant, carminative and expectorant properties. It is effective as a revitalizer for opaque skin and hair and is also used to treat skin infections such as acne. Receiving a massage with this oil can help stimulate blood flow and soothe spasms and muscle pain.


Warning
The use of basil essential oil is safe. Although it has no known side effects, it could cause skin reactions in more sensitive people. We recommend diluting it before in a carrier oil. We also recommend that you do a test with a small amount on your skin to see if you are allergic to essential oil.
However, pregnant and lactating women should avoid using it. If you have a chronic illness, consult a doctor before using basil oil.


Note. Always consult a specialist when using an essential oil as a remedy or therapy.
Discover more products in our store.
This product is related to those categories.